ARE YOU AFRAID OF THE DENTIST?
One in five people are afraid of going to the dentist. But if you count yourself among the fearful, don't worry, at Anderson Dentistry we offer Laughing Gas Sedation to help you feel comfortable during your dental treatment.  Lots of people have issues when they go to the dentist, whether it be pain related, dental anxiety, sensitive teeth or an easily triggered gag reflex. Kingston sedation dentist, Dr. Scott Anderson, wants to make your visit as comfortable as possible and this is where dental sedation comes in. Sedation dentist using Nitrous Oxide or laughing gas can make a world of difference and might even have you rethinking your opinion of the dentist.
Have You Ever Said Or Thought:
I'm afraid of needles and shots.
It's been a long time since.
I always gag when having dental work.
All my teeth are too far-gone.
I've had bad experiences.
I don't seem to get numb or freeze.
I don't like being scolded or judged.
The dentist is a scary place.
Then Sedation Dentistry Is An Option For You!
What Is Sedation Dentistry?
Sedation Dentistry is an excellent choice for children and it also works well with adults who are mildly phobic or anxious about their dental procedure. The amount of the gas you receive during a procedure can be controlled to whatever level is needed to make yo feel comfortable.
Sedation Dentistry is suitable for you if you are extremely anxious about dental treatment or the thought of having a needle.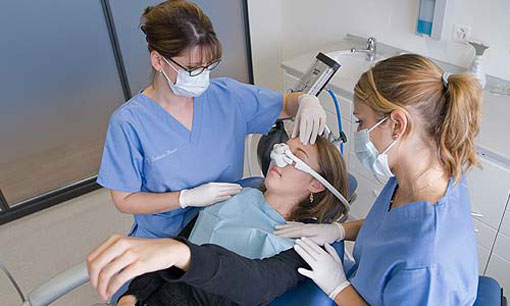 What Are The Uses Of Sedation Dentistry?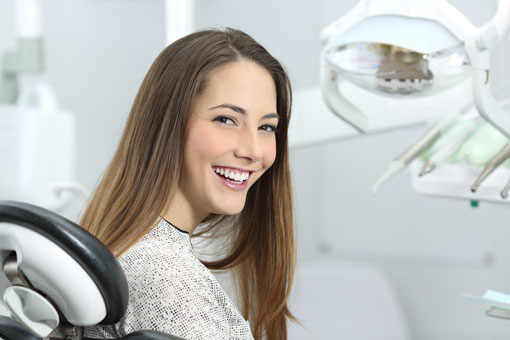 To reduce or eliminate dental anxiety.
To reduce physical reactions to dental treatment.
To enhance communication and patient cooperation.
To increase the patient's tolerance for longer appointments.
To aid in the treatment of mentally or physically disabled or medically compromised patients.

VISIT US
---
Dr. Scott Anderson
277 King St. East,
Kingston, ON
K7L 3B1
HOURS OF OPERATION
---
Monday: 8:30 am - 5:00 pm
Tuesday: 8:30 am - 5:00 pm
Wednesday: 8:30 am - 5:00 pm
Thursday: 8:30 am - 5:00 pm
Friday: 8:30 am - 5:00 pm
Saturday: Closed
Sunday: Closed