Whether you are missing one or more teeth or have loose dentures, we have dental implant solutions to meet your needs!
It's no fun when you're missing teeth. You may not feel comfortable eating or speaking. You might even avoid smiling in public. Fortunately, Dental Implants can help. Implants can replace a single tooth, several teeth, or all the teeth in your mouth. Best of all, they look and feel like natural teeth.
Why Should I Replace My Missing Teeth?
Traditional restorations like dentures are uncomfortable. They tend to shift and slide around, cutting into the gums or causing you to gag.
Missing teeth will make you look older than you are. The face may look sunken, the jaw line may move, and in general make a person look older than they really are.
Your jawbone will begin to deteriorate and weaken. After losing a tooth the jawbone immediately begins to deteriorate through a process called Resorption.
Your bite can change and cause chronic jaw pain. Gaps left by missing teeth alter your bite and alignment as the jaw closes.
You can enjoy the food and drinks you like again. Bite, chew and smile with confidence.
What Are Dental Implants?
If you want a dental restoration that looks and feels as though it's really part of your mouth, dental implants may be right for you. A dental implant is an artificial tooth root. Your jawbone fuses with the implant to provide a secure platform for a prosthesis (artificial tooth). If you are missing many teeth, several implants can be used to support a bridge or denture.
How Do Dental Implants Work?
The posts that support your replacement teeth are implanted directly into the jawbone and stimulate the bone just like the roots of your natural teeth. This stimulation helps to stop and prevent bone loss in your jaw, helping it to remain strong and stable.
What Materials Are Dental Implants Made From?
Most dental implants placed are made of titanium, and have been since their development. Today, there are other materials being explored.
Questions About Dental Implants?
If you still have questions or would like to schedule your dental implant consultation, give us a call today! 613-546-4760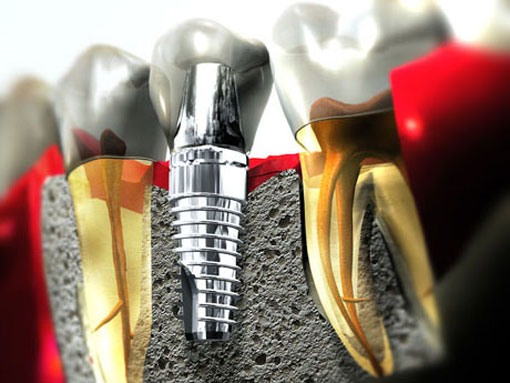 What Are The Benefits Of Dental Implants?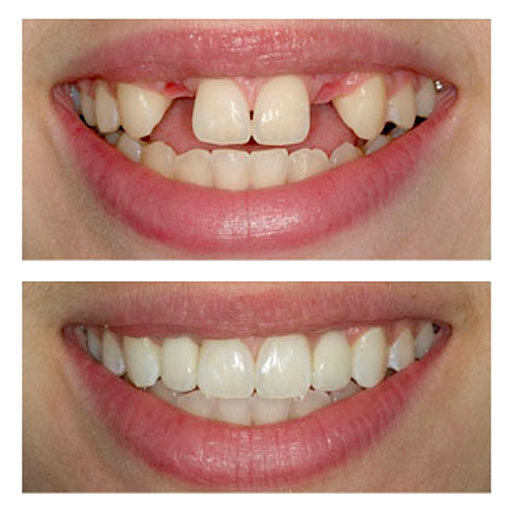 Restore Dental Aesthetics
Restore Lost Dental Function: Chewing & Speech
Maintain Space And Bite Stability
Bone Preservation After Tooth Loss
How Long Do Dental Implants Last?
Studies have shown implant treatment to be highly reliable and safe. Survival rates of dental implants have been reported to be in excess of 90% after 15 years. Long-term success and prognosis often depend on successful management of a variety of risk factors (e.g. uncontrolled diabetes, history of periodontal disease, bruxism, occlusal trauma etc) that may be present in each individual case. If you are not an ideal candidate, you should be fully aware of the effect of these risk factors on the success or survival of your dental implants. We can help you manage the risks to make your dental implant treatment successful.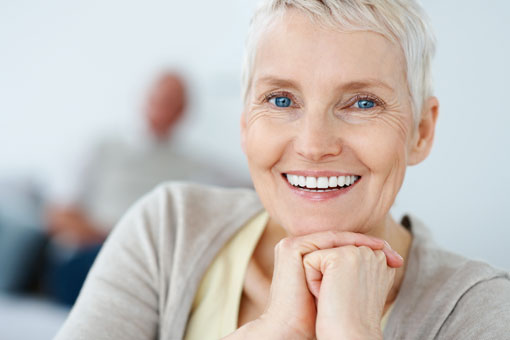 Are You A Candidate For Dental Implants?
Are you ready to replace your missing tooth and schedule your dental implant consultation? It's about time that you no longer have to deal with your missing tooth. Call us today at 613-546-4760, and we will create a customized treatment plan for your unique situation. We look forward to seeing you at Anderson Dentistry! Are you looking for more dental implant information before you make your decision? Give us a call, and we can help!

VISIT US
---
Dr. Scott Anderson
277 King St. East,
Kingston, ON
K7L 3B1
HOURS OF OPERATION
---
Monday: 8:30 am - 5:00 pm
Tuesday: 8:30 am - 5:00 pm
Wednesday: 8:30 am - 5:00 pm
Thursday: 8:30 am - 5:00 pm
Friday: 8:30 am - 5:00 pm
Saturday: Closed
Sunday: Closed